VAPEN WORLD
Presale
Smooth taste, one-piece design, light and handy!
Discover Now
VAPEN CUBE 3000 PUFFS
on sale tomorrow
< Super cost-effective price
< Smooth and highly reductive taste
< Various capacities are optional (0%, 2%, 5%)
Discover Now
VAPEN META
< 6000Puffs Disposable Vape
< Ultra-quiet design
< Multiple popular flavors

ORIGINAL PRODUCT & OEM
Original brand and customized products.
AFFORDABLE PRICES
Factory direct prices for maximum savings.

TOP-NOTCH SUPPORT
Online customer support & enquiry submission.

72 HOUR DELIVER
Most orders are shipped the same day!
ONLINE WHOLESALE OF BRANDED PRODUCTS
ONLINE WHOLESALE OF BRANDED PRODUCTS
ONLINE WHOLESALE OF BRANDED PRODUCTS
ONLINE WHOLESALE OF BRANDED PRODUCTS
ONLINE WHOLESALE OF BRANDED PRODUCTS
ONLINE WHOLESALE OF BRANDED PRODUCTS
ONLINE WHOLESALE OF BRANDED PRODUCTS
ONLINE WHOLESALE OF BRANDED PRODUCTS
ONLINE WHOLESALE OF BRANDED PRODUCTS
ONLINE WHOLESALE OF BRANDED PRODUCTS
ONLINE WHOLESALE OF BRANDED PRODUCTS
ONLINE WHOLESALE OF BRANDED PRODUCTS
ONLINE WHOLESALE OF BRANDED PRODUCTS
ONLINE WHOLESALE OF BRANDED PRODUCTS
ONLINE WHOLESALE OF BRANDED PRODUCTS
ONLINE WHOLESALE OF BRANDED PRODUCTS
ONLINE WHOLESALE OF BRANDED PRODUCTS
WHITE / PRIVATE LABLE CUSTOMIZED
WHITE / PRIVATE LABLE CUSTOMIZED
WHITE / PRIVATE LABLE CUSTOMIZED
WHITE / PRIVATE LABLE CUSTOMIZED
WHITE / PRIVATE LABLE CUSTOMIZED
WHITE / PRIVATE LABLE CUSTOMIZED
WHITE / PRIVATE LABLE CUSTOMIZED
WHITE / PRIVATE LABLE CUSTOMIZED
WHITE / PRIVATE LABLE CUSTOMIZED
WHITE / PRIVATE LABLE CUSTOMIZED
WHITE / PRIVATE LABLE CUSTOMIZED
WHITE / PRIVATE LABLE CUSTOMIZED
WHITE / PRIVATE LABLE CUSTOMIZED
WHITE / PRIVATE LABLE CUSTOMIZED
WHITE / PRIVATE LABLE CUSTOMIZED
WHITE / PRIVATE LABLE CUSTOMIZED
WHITE / PRIVATE LABLE CUSTOMIZED
DIPOSABLE VAPE CUSTOMIZED
Put Your Brand Name Or Logo On Products
Provide Packaging Templates Graphic Design Service
Blend Any Flavor You Need The Best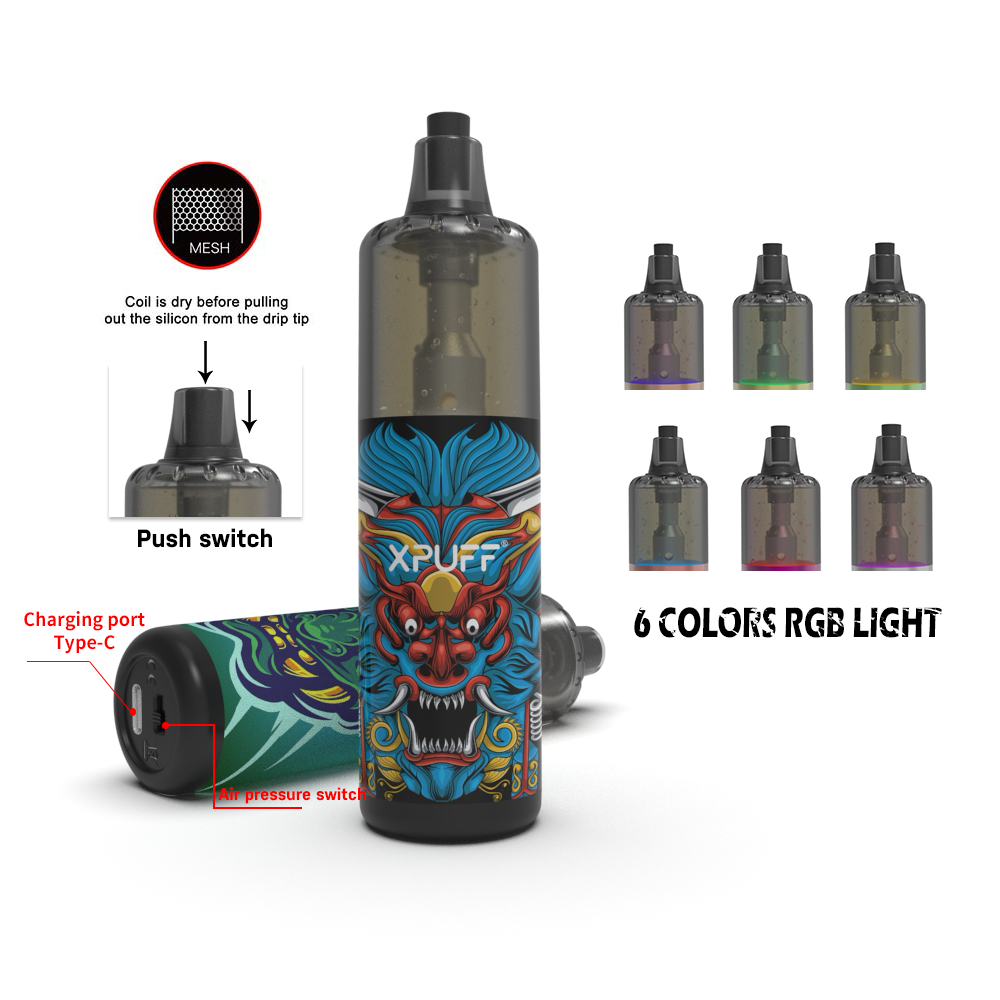 Customized Disposable Vapes For White Label / Private Labe
XPUFF Oil Core Separation Technology
Newest mesh coil technology
Do not burn, and no oil leaking
Drip push switch design
Bottom airflow adjust
Type-C rechargeable 
Product Size: 30mm*120mm
Weight: 85g
Battery capacity: 850mAh
E-liquid: 17ml
Voltage: 3.6V
MESH coil: 0.9ohm
Power range: 13-18W