On Sale!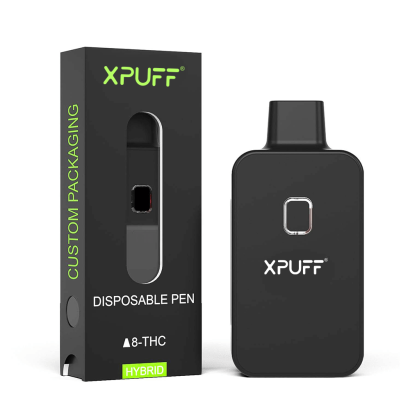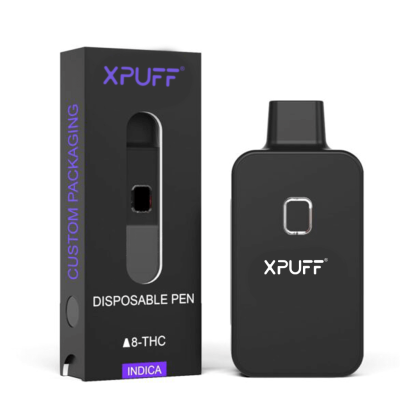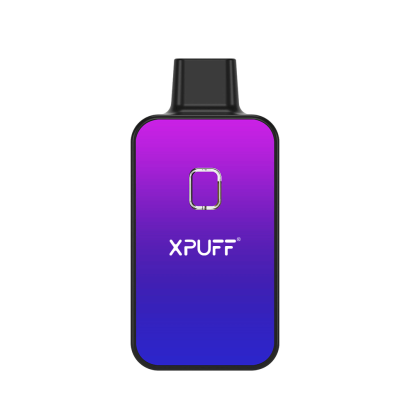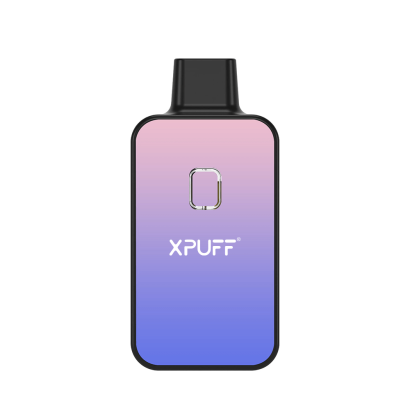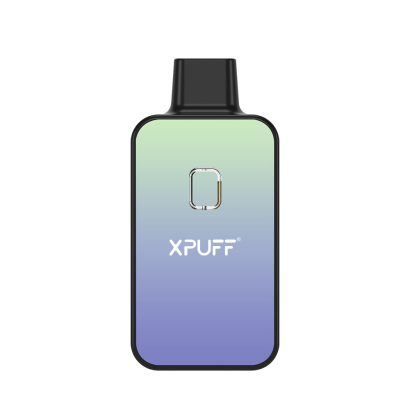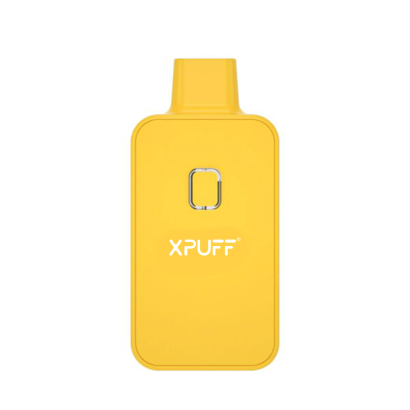 XPUFF HDP15 5ml Preheat Disposable Vape Pen for D8/D10/THCO/HHC/THC/CBD
The empty 1-gram preheat disposable pen is only for bulk orders after samples are tested.
The next order has to meet the MOQ of 1000pcs after samples.
White Label / Private Lable MOQ 2000pcs
Specs & Features:
1. Standard Colors: White Front&Back + Black Sides
2. Any Color Customizable, MOQ 2000pcs
3. Tank Capacity: 5.0ML/4.0ML (Options)
4. Aperture Size: 4*1.8mm
5. Resistance: 1.2 ohm
6. Coil: Patented ceramic coil
7. Battery Capacity: 400mAh
8. With Button: YES, 2 clicks the button to preheat
9. Dimension: 16*32*68mm
10. With Type-C charging port
11. Heavy Metal Free
12. Voltage Adjustable: 2.5V 3.0V 3.5V, 3 clicks the button to change the voltage
Model Name: XPUFF DFP15 5-gram preheating disposable pen
Description
As a manufacturer and supplier of 1-gram disposable pens, we supply the newest and best cannabis vape pens in the market in large quantities. And we supply only high-quality vape products at competitive prices wholesale, some are in stock in the US. What's more, 5-Stars customer service is our growth engine in the cannabis vape industry in the long term. We manufacture and wholesale not only Disposable Vape Pens, but also Vape Cartridges, Batteries, and Custom packaging.
Check below for detailed info. before you wholesale this 1-gram disposable pen:
This is one of our best sellers of 1.0ml privately designed disposable vape pens by XPUFF, the professional manufacturer and supplier of empty disposable pens for cannabis oil like D8/D10/THCO/HHC/THC/CBD and etc. It's one of the best 1.0ml disposable pens on the market. With the mature technology and our years of cannabis hardware-producing experience, XPUFF supplies devices performing better among so many competitors in this industry, with the top quality materials ONLY.
Why XPUFF Disposable Pens are Better?
This XPUFF disposable vape pen uses a privately patented ceramic coil which has below advantages:
1. More heating surface area;
2. Higher vaporizing efficiency;
3. Consistent rich and original taste;
4. Optimum vaping experience;
5. Unique degreasing and sintering process;
6. 1000℃ high-temperature sintering;
7. Heavy-metal free, 100%
It's one of the best and FIRST batches of the standard capacity of 1 gram disposable pen in the world with a 1.0ml PCTG material tank, the center post is made of Stainless Steel, 100% heavy metal free, safe, and environment-friendly. And the intake hole size is customizable, from 1.0mm to 2.0mm usually, which makes this vape pen fit for both low and high-viscosity cannabis oil like D8/D10/THCO/HHC/THC/CBD and etc.
With XPUFF disposable pens, you never need to worry about clogging issues, all oil in the device will run out completely, no waste, and no complaints. You have no competitors with such a unique private mold like this, which will let you win easily on the market. And it's Portable, compact, and light enough so the consumers can take it anywhere, and vape it any time.
What's more, the medical-grade tank housing keeps vaping safe, and this disposable vape pen has revolutionary ceramic heating elements that can produce the purest taste and smooth throat hit with plenty of vapor. The overall creative design idea and structure of this 1.0-gram disposable pen will bring you the greatest vaping experience and effects without any burning taste or leaking issues.
Specs & Features:
1. Standard Colors: White Front&Back + Black Sides
2. Any Color Customizable, MOQ 2000pcs
3. Tank Capacity: 5.0ML/4.0ML (Options)
4. Aperture Size: 4*1.8mm
5. Resistance: 1.2 ohm
6. Coil: Patented ceramic coil
7. Battery Capacity: 400mAh
8. With Button: YES, 2 clicks the button to preheat
9. Dimension: 16*32*68mm
10. With Type-C charging port
11. Heavy Metal Free
12. Voltage Adjustable: 2.5V 3.0V 3.5V, 3 clicks the button to change the voltage
Model Name: XPUFF DFP15 5-gram preheating disposable pen
Tips:
Immediately cap the top cover well once the filling is finished to avoid leaking
Let it sit for a while after filling, leading to a much better vaping experience

Please be noticed that this disposable vape pen is for wholesale ONLY but samples are always available for testing
☆Contact us for customized OEM/ODM service, we help put your logo on products and design custom packaging☆
☆Contact us if you need an oil filling machine to fill your empty vape cartridges or disposable pens, we have Free Filling Machine Program☆
Additional information
| | |
| --- | --- |
| Weight | 0.05 kg |
| Dimensions | 2 × 1.05 × 10 cm |
| Capacity | 1.0 ml |
| Color | Black, Red, White, Yellow, Custom Color, Light Green |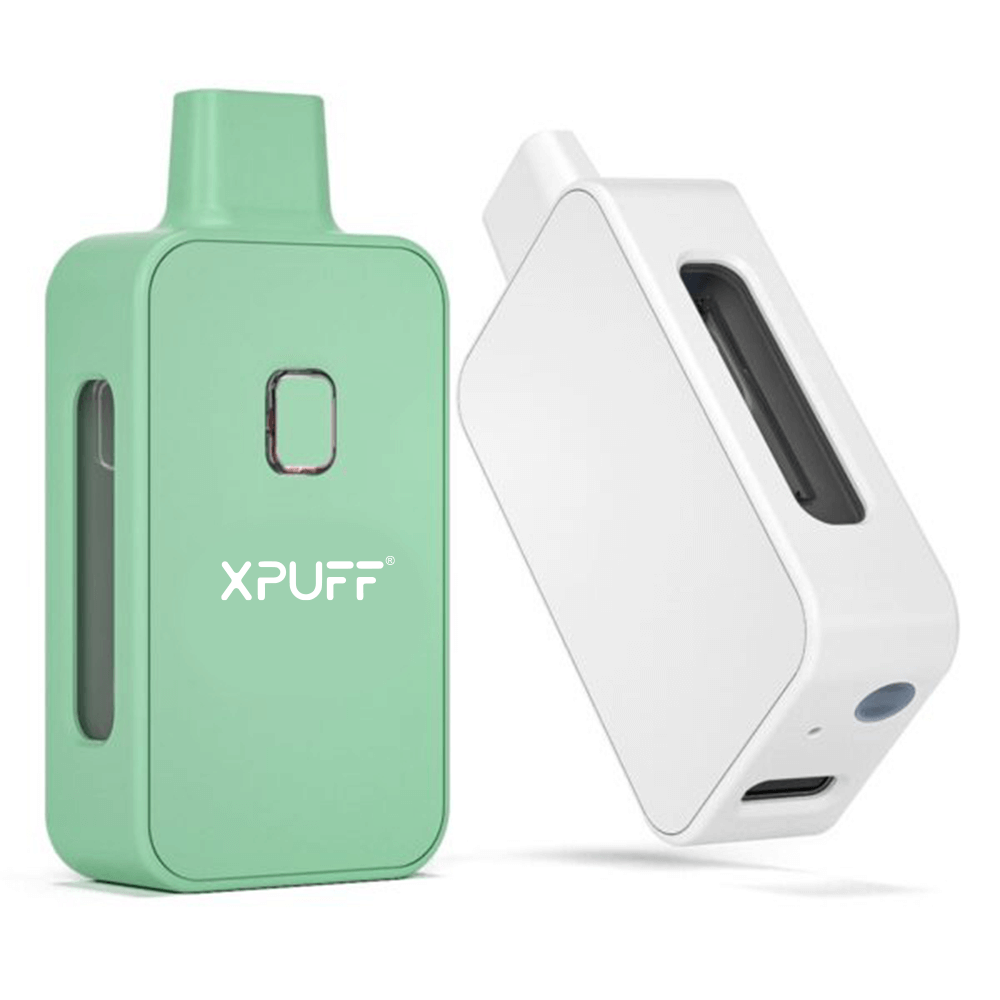 XPUFF HDP15 5ml Preheat Disposable Vape Pen for D8/D10/THCO/HHC/THC/CBD