On Sale!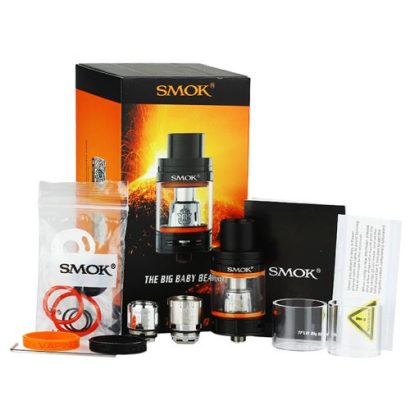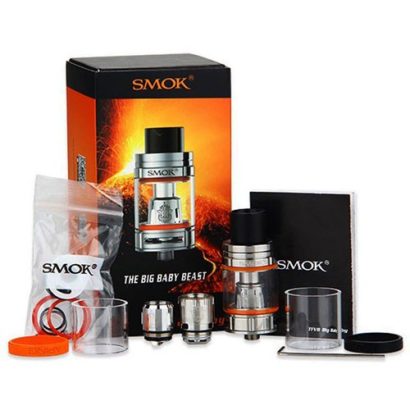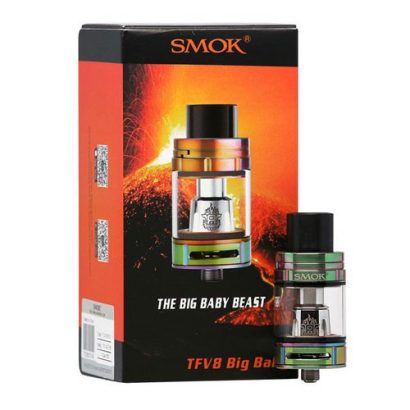 SMOK TFV8 Big Baby Tank The Big Baby Beast 5ml Sub Ohm Atomizer for Stick V8 Vape Pen
Sales type: Wholesale      MOQ:20pcs
Transport: DHL free shipping   Ships out within 3 business days
Description
Product Feature:
1. 5ml e-juice capacity
2. Re-designed bottom pair air-slots, air chamber and drip tip
3. New Turbo engine cores
4. Adjustable airflow system
5. Top refill system
Product Specification:
Size: 24.5 x 56mm
Capacity: 5ml
Coil: V8 baby-X4 core – 0.15ohm (30 – 70W/Best: 45 – 60W);
V8 Baby-T6 core – 0.2ohm (40 – 130W/ best: 70 – 90W)
V8 baby RBA (30 – 60W/ Best 50W)
Material: SS
Thread: 510 Thread
Product Package:
1 x TFV8 Big Baby Tank
1 x V8 Baby-X4 Core – 0.15ohm quadruple coils (pre-installed)
1 x V8 Baby-T6 Core – 0.2ohm sextuple coils
1 x V8 Baby RBA
1 x Replacement Glass tube for RBA
1 x Replacement Glass tube
1 x 510 drip tip adapter
1 x User Manual
Spare parts
Notice: The tanks are 1:1 clone, and 100% high quality.
Additional information
| | |
| --- | --- |
| Weight | 0.02 kg |
| Color | Black, Blue, Green, Pink, Red, Silver, White, Yellow, Gold, Mix Colors, Purple |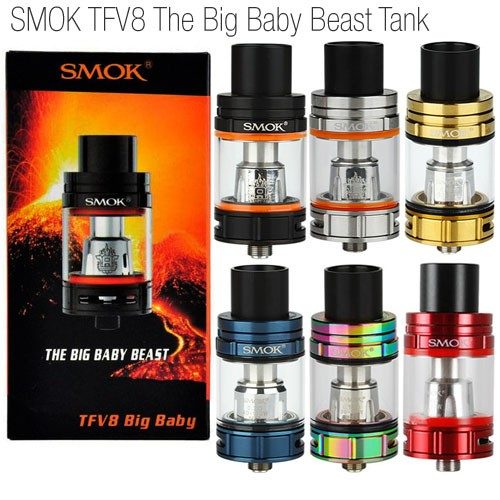 SMOK TFV8 Big Baby Tank The Big Baby Beast 5ml Sub Ohm Atomizer for Stick V8 Vape Pen