Vaping CBD is a popular option for those who prefer to "smoke" their CBD oil. CBD vaporizers work like an e-cigarette, heating up the CBD oil until it turns to vapor. The vapor is then inhaled, making it one of the most fast-acting ways to get your dosage of CBD as the effective material is quickly absorbed into your lungs providing the fastest effect. A CBD vaporizer consists of two separate parts. The CBD oil cartridge (which contains CBD oil + flavoring and a heating element) and the battery. You can simply buy refills and swap the cartridge once you run out.
CBD cartridges have grown in popularity of late as a simple and mess-free way of consuming CBD at home and on the move. The surge in interest has led to many new brands and cartridge products appearing on the market. We're going to take you through prefilled disposable CBD cartridges in this article, and not the vape juices, CBD e-liquids, lotions, dabs, pet treats, vape pens, or edibles that you would typically associate CBD with.
Disposable cartridge manufacturers sometimes style their products as refillable, although this claim is debatable. The average cartridge breaks down after around 200 draws, so to class them as refillable is slightly misleading. But one great advantage of disposable cartridge products is the USB charging functionality that they generally boost. This on-the-go charging feature ensures you never go dry.
Look out for the following when buying a CBD cartridge.
The price
Understandably, price is always an essential factor – but just because a cartridge is more expensive doesn't stop it from being a better value buy. A 100mg CBD cartridge costing $50 is more economical than a 50mg cartridge that costs $30 since the CBD/mg cost is lower with the $50 product. When using a more potent cartridge, you'll need fewer draws to experience the effects that you normally would.
Laboratory testing
If a CBD vape cartridge has been laboratory tested – preferably by a third party – and the results are publicly available, you can be pretty sure that you're buying a good CBD product. In an unregulated industry, this is sometimes harder than you'd think. Lab tests will inform you of how your CBD was sourced and the extraction method used to produce the CBD vape oil, the presence and/or percentage of psychoactive THC, and also that of other cannabis compounds.
CO2 extraction is best, especially if your cartridge is made using oil from industrial hemp. Because lots of plant matter is used in making hemp CBD oil, a clean, pure extraction method is essential, or the finished oil could contain unhealthy levels of metals and toxins that cheaper types of extraction fail to remove.
The potency
Checking the strength beforehand is critical when buying a CBD cartridge or vape pen, as otherwise, you could end up taking too much or not enough. While there's no risk of overdosing with CBD, consuming more than you need is inefficient. Regular use of CBD will result in increased tolerance, so you may have to up your dosages or purchase stronger cartridges in time. The CBD mg/ml reading used by most companies is helpful.
Full-spectrum?
You may see products at CBDVapeJuice.net described as "full-spectrum". CBD cartridges made using full-spectrum CBD oil will also contain various cannabinoids, terpenes, and compounds that were originally present in the plant used for extraction.
Rest assured if you're living in a state with strict laws, these products will – unless otherwise stated – consist of less than the legal 0.3 percent THC threshold. Full-spectrum advocates claim these oils allow for the "entourage effect", making it more effective – early research tends to back up this argument.
The ingredients used
Some companies have tried to recreate the aesthetical side of smoking with vaping, making use of propylene glycol (PG) as a mixing agent, which enables the vaper to puff huge clouds. However, there are no medicinal advantages to vaping a PG mix, and in very high quantities, the substance may even pose a few health risks of its own. This will never be an issue for sensible users, but should you still have concerns, look for cartridges that use vegetable glycerine (VG) instead, or no mixing agent whatsoever.
Ingredients: Find out the exact ingredients used in your CBD cartridges. Some products will just contain pure hemp oil, whereas others contain mixing agents such as propylene glycol (PG). PG is used in nicotine e-liquids to help recreate the clouds produced by smoking cigarettes. While cool to look at, PG is not needed in CBD cartridges, so don't fear buying a product without it.
CBD cartridges Recommend
—92A3 A3 Classic CBD Cartridges—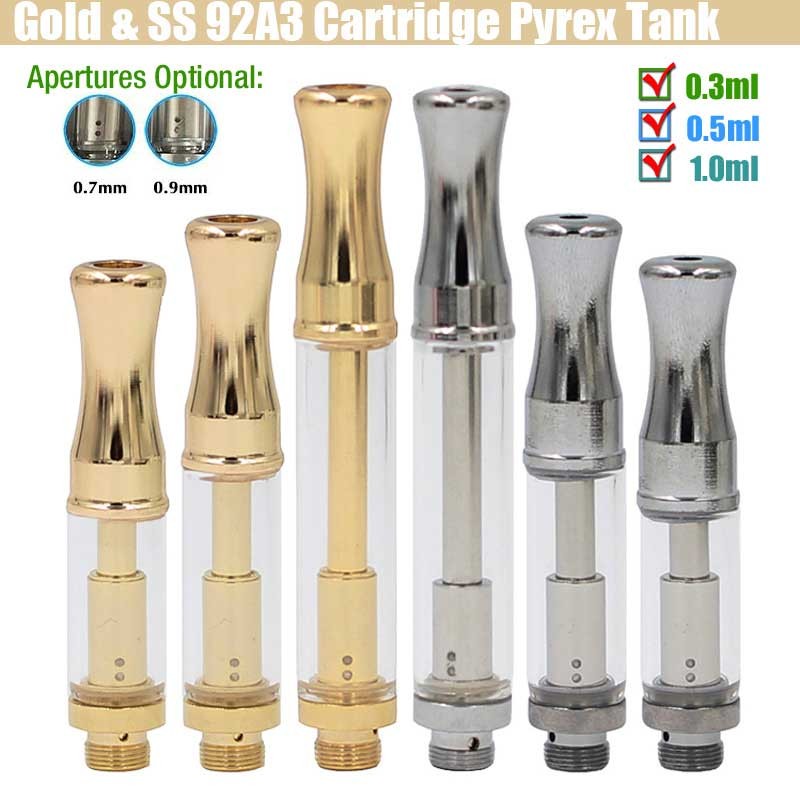 Feature:
1. Compatible with all ego and 510 thread batteries.
2. Pack option: individual plastic tube and box.
3. Offer Rubber filler and Bottom protector accessories.
4. Best atomizer for thick oil, e-juice.
5. Updated gold version, no leaking huge vapor.
6. 0.3ml, 0.5ml, 1.0ml 3 types capacity.
7. 0.7mm, 0.9mm two holes size for different concentration oil.
8. With individual plastic pipe tube packing.
==How to choose the hole size?
Different hole sizes fit for different concentrations of the thick oil, choose the best hole size for your oil,
then the cartridge can work well.
1)0.7mm hole size fit for 50-70% concentration of the oil
2)0.9mm hole size fit for more than 70% concentration of the oil

Feature:
1. Smart & elegant look.
2. Pyrex glass & stainless metal material, safer and more healthy for vape.
3. 0.5ml 1.0ml capacity.
4. Easy to top refill and clean.
5. No burn or wired taste. the purest flavor of the oil.
6. No leakage.
7. Two Special holes for thick oil.
8. Special top air passway design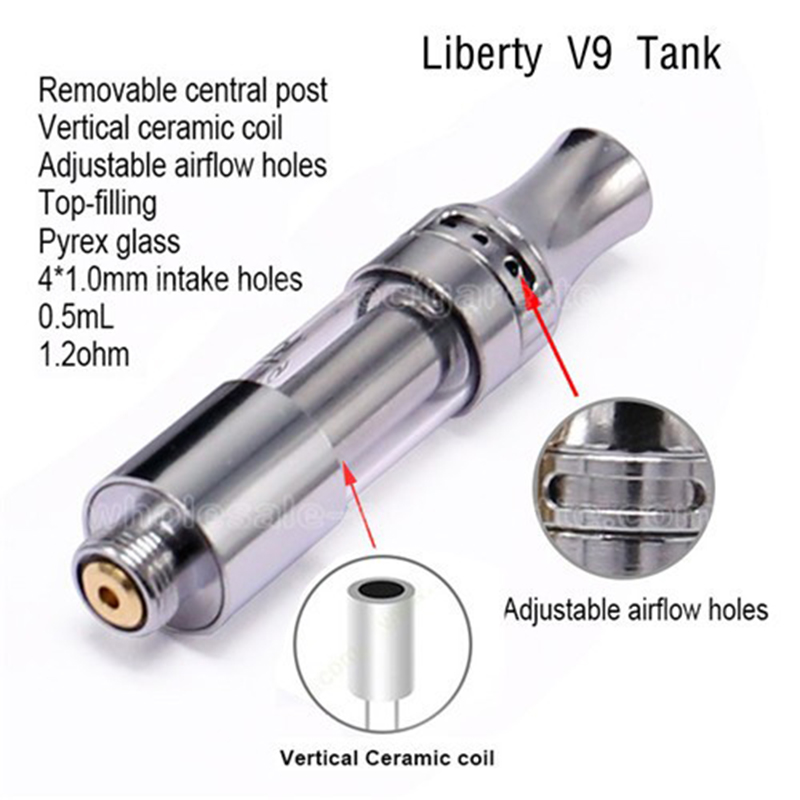 Feature:
1. Use for CBD,CO2,hemp oil,ect.
2. Adjustable oil holes, screw 510 thread to adjust oil hole size
3. Top filling, easy to refill from the top with excellent performance
4. Top Airflow technology, without leakage
5. Fit for all viscosity oil
6. High clear glass material let u the best feeling!
7. No leakage, Competitive price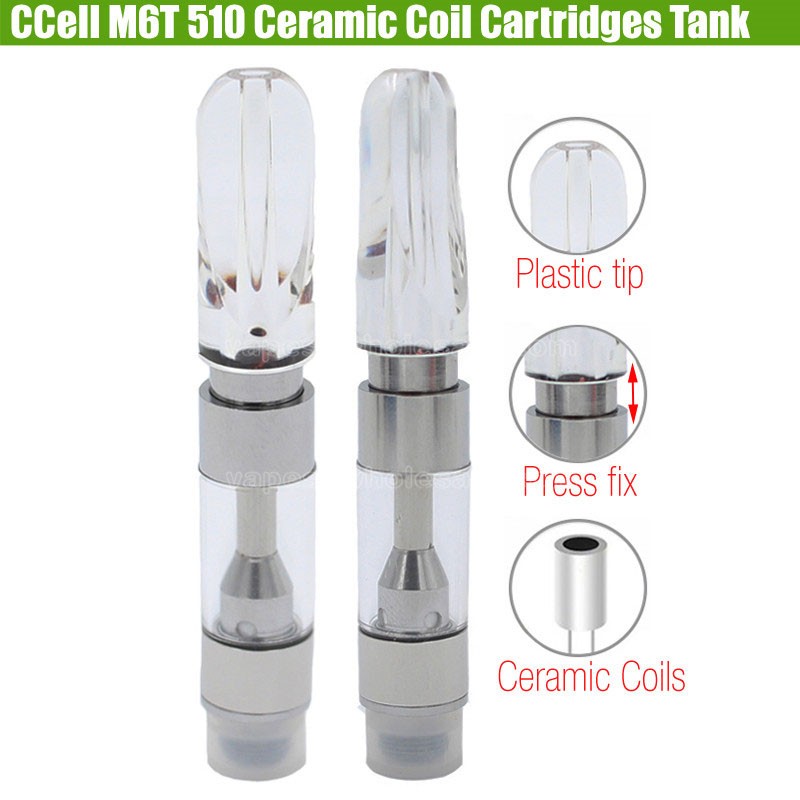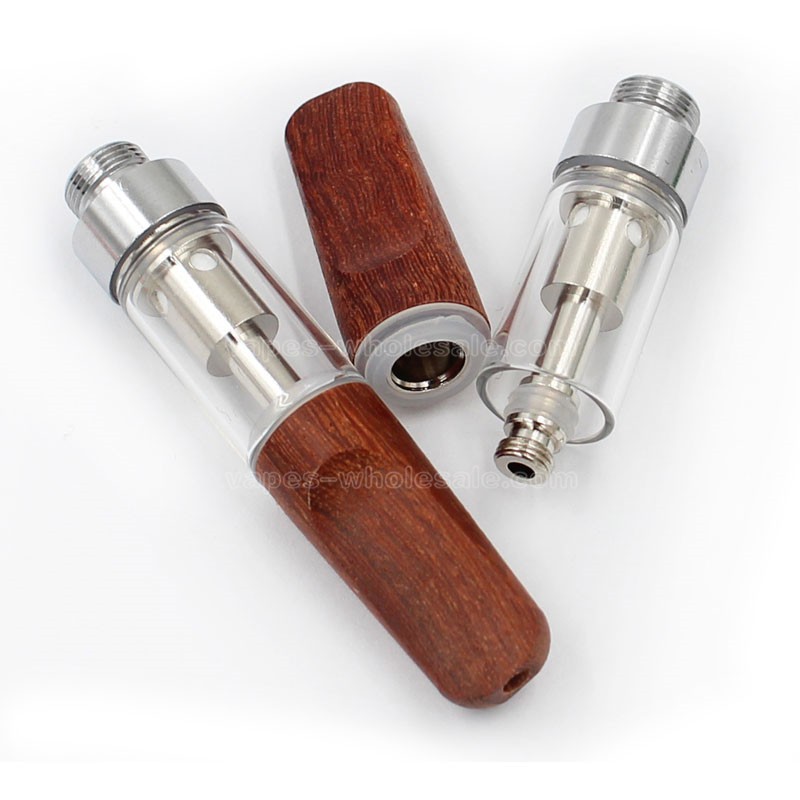 Feature:
1. Top Filling & Bottom Airflow.
2. Pyrex Glass Tube Is Effective For High-Temperature Resistance, Anti-broken.
3. Vertical Ceramic Heating Element.
4. Specialized In CBD, THC, HHC, Delta, and CO2 Oil.
5. Pure Taste & No Leaking & No Burning & No Crack Problem.