On Sale!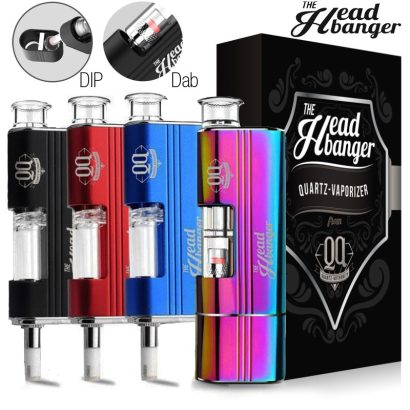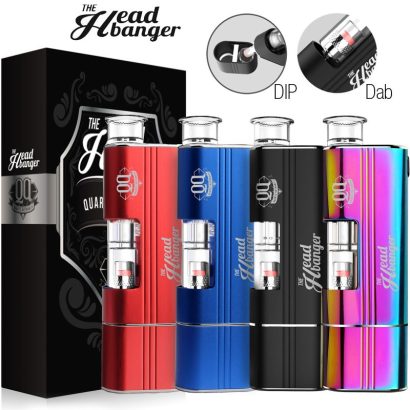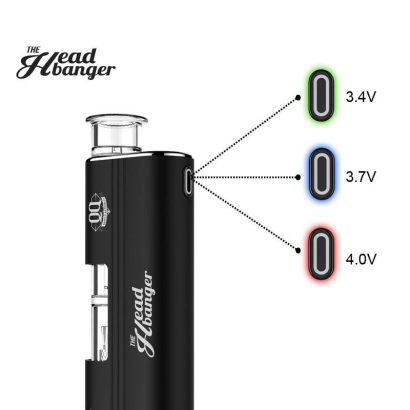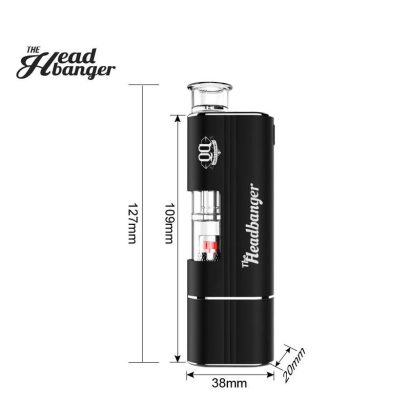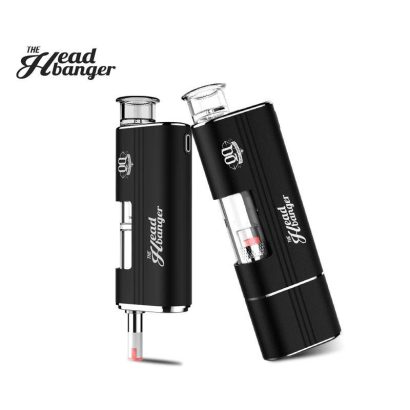 Original Airis Headbanger Dab & Dip 2in1 Airistech Vaporizer Kit
Sales type: Wholesale      MOQ:10pcs
Transport: DHL free shipping   Ships out within 3 business days
Description
The Airis Headbanger is a cutting-edge concentrate vaporizer that provides you with the option of two unique heating styles to accommodate any occasion.
There is two advanced coils in every kit equipped with a new patented Q-Cell technology that uses a fritted glass quartz surface for increased absorption, resulting in improved flavor and massive vapor production.
The interchangeable atomizers provide you with the option of "Dipping" or "Dabbing." The Q1 Dip Coil is what is going to make vaping on the go easier than ever before. There is no need to fill any chambers or prepare anything before hand, when you are ready for a session, remove the magnetic cap, dip your coil into your favorite waxy material and press the power button to begin heating.
There is a removable glass quartz storage container built into the Headbanger's magnetic cap. When you're planning to head out for the day fill it up and you'll be set to take a quick and discreet dip whenever the time calls.
For the times when a small dip just won't cut it you have the Q2 Dap Quartz Coil. This atomizer sports more of the traditional deep chamber design that allows you to fill it up for massive rips at the touch of a button.
Whether you are dabbing or dipping the Headbanger filters all of your vapor through a premium glass water bubbler attachment. With an all quartz glass element and innovative water filtration you can expect some smooth and tasty clouds with this device.
The Headbanger's advanced Q-Cell elements are powered by a high grade 1500mAh lithium-ion battery with easy one-button operation. Five rapid clicks powers the device on/off, while it is powered on another three rapid clicks will adjust it's voltage settings.
Airistech incorporates a color LED light indicator that keeps you in the loop at all times. The power settings are shown by three unique colors (Green 3.4V, Blue 3.7V, Red 4.0V) and when the battery is ready to be recharge you will see it flash 10 times. Connect to your charger, the LED will shine red while charging and after about 2-3 hours it will power off to indicate a full charge.
Product Feature: 
Compact and Versatile Vaporizer for Concentrates
Innovative Dip or Dab Options
Authentic Airistech Brand Guaranteed
Two Unique Coils Included- C1 Dip and C2 Dab
Fritted Glass Quartz Construction for Max Surface Area and Higher Absorption
Glass Water Filtration Attachment for Pure and Cool Vapor
Removable Glass Quartz Storage Container
Convenient Magnetic Atomizer Cover
User-Friendly One Button Operation
5 Clicks Powers Device ON/OFF
3 Three Clicks Adjusts Output
LED Light Indicator (3.4V Green, 3.7V Blue, 4.0V Red)
Built-in 1500mAh Lithium-ion Battery
Micro-USB Charging Method
High End Aluminum Construction
Accessories and Travel Bag Included
Product Specification:
Model name:Airistech Headbanger Kit
Used for:Dip or dab wax and concentrate
Features:Qcell quartz coil & bare dip and dap atomizer
Device size:127x38x20mm
Battery capacity:1500mah
Type:Convenient dip and dab design/Dual atomizer vapor pen
Variable voltage;3.4v-3.7v-4.2v
Replaceable quartz jar:2pcs
Product Packing:
| | |
| --- | --- |
| 1pc | Head Banger Battery |
| 1pc | Q1 Dip Coil |
| 1pc | Q2 Dab Coil |
| 1pc | Magnetic Tank Cover |
| 1pc | Quartz Jar |
| 1pc | Glass Water Bubbler |
| 1pc | Stainless Dab Tool |
| 1pc | Micro USB Charger |
| 1pc | Carry Bag |
| 1pc | Cleaning Brush |
| 1pc | User Manua |
Additional information
| | |
| --- | --- |
| Weight | 0.02 kg |
| Color | Black, Blue, Red, Mix Colors, Rainbow |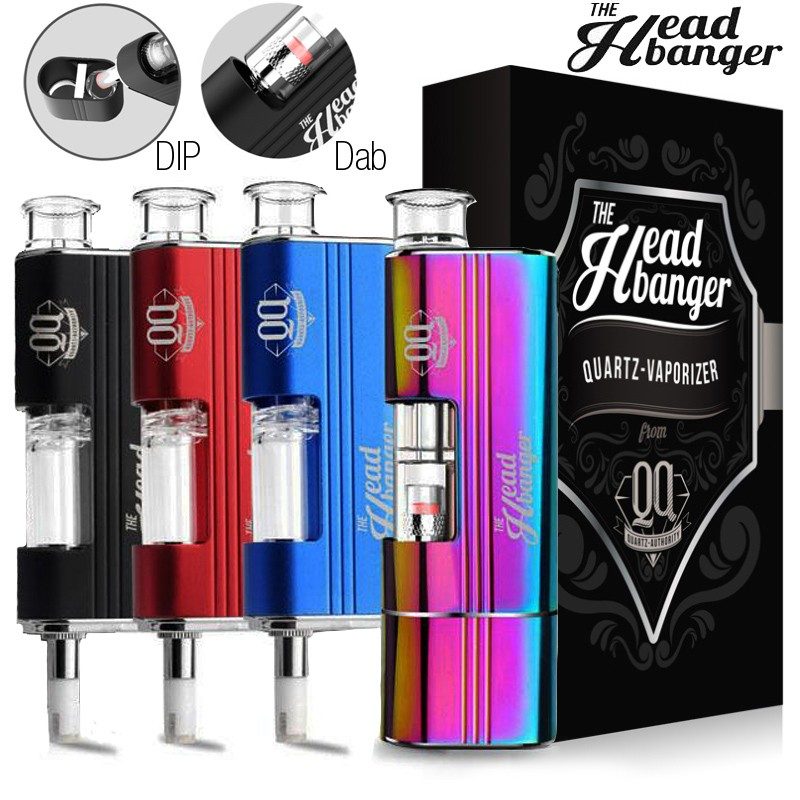 Original Airis Headbanger Dab & Dip 2in1 Airistech Vaporizer Kit