On Sale!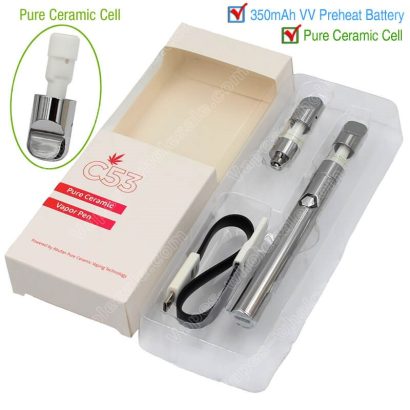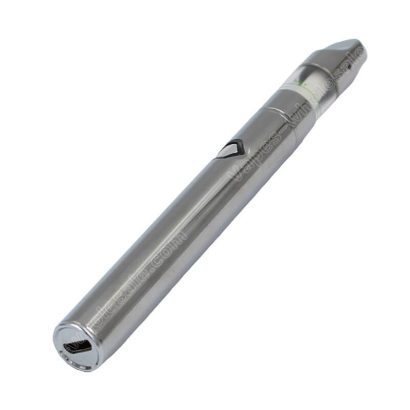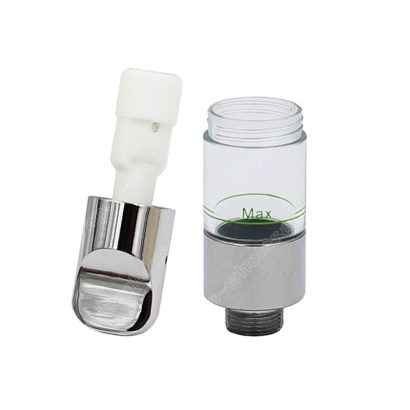 Authentic Abufan C53 Pure Ceramic Cell Vapor CBD Cartridge Vape Pen
Sales type: Wholesale      MOQ:20pcs
Transport: DHL free shipping   Ships out within 3 business days
Description
Product Feature: 
1) Low-resistance Pure Ceramic Heating Disposable Pen, Big Vapor Volume.
2) Disposable Eletronic Cigarette with Glass Tank and Metal Mouthpiece.
3) With a backup charging Micro USB at the bottom.
4) Voltage adjustable,Pressing button 3 times to adjust voltage in a cycle,
and indicating light switch among Red(3.4V),Blue(3.6V),Green(3.8V)
Product Specification:
| | |
| --- | --- |
| Output volatge: | 3.3-4.2V |
| Charging voltage | DC 5V |
| Diameter | 12mm |
| Length | 120mm |
| Battery capacity | 350mah |
| Cartridge Capacity | 0.5ml |
| Resistance | 1.2 ohm |
| Heating structure | Pure ceramic |
| Charging time |  about 30 minutes |
| Colors | Stainless steel on stock, Gold & Rainbow please contact with us |
Product Packing:
| | |
| --- | --- |
| 1pc | C53 Battery |
| 2pcs | Pure Ceramic Cartridges |
| 1pc | USB Cable |
Additional information
| | |
| --- | --- |
| Weight | 0.02 kg |
| Battery Capacity | 350mAh |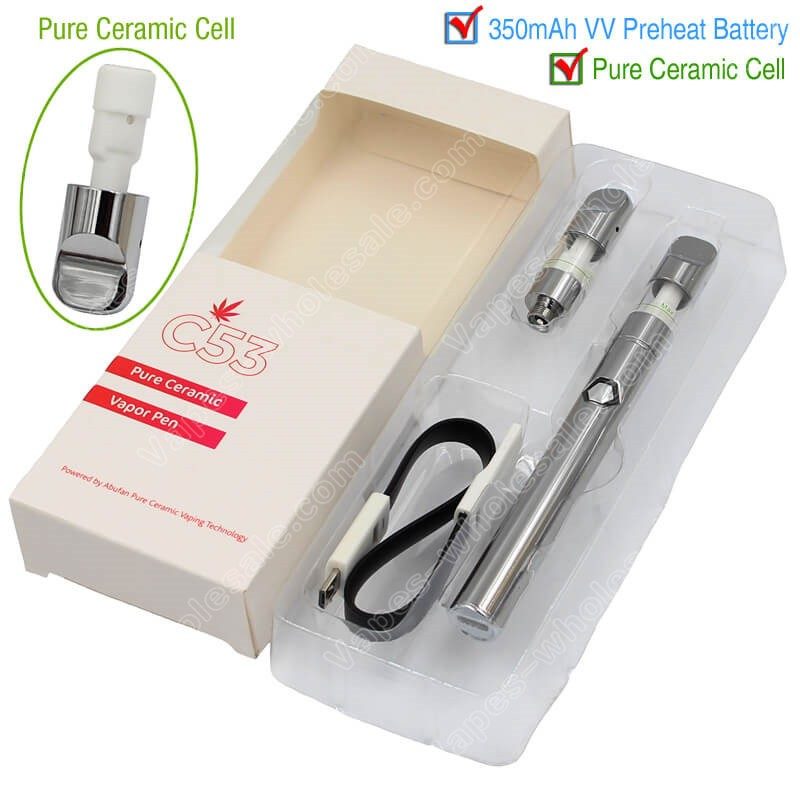 Authentic Abufan C53 Pure Ceramic Cell Vapor CBD Cartridge Vape Pen