On Sale!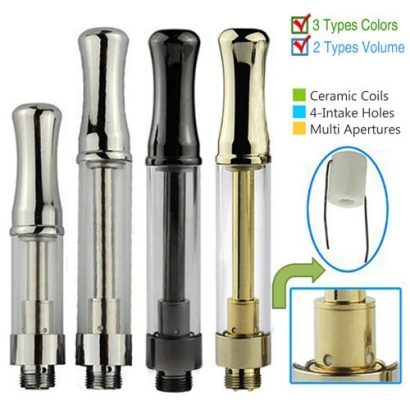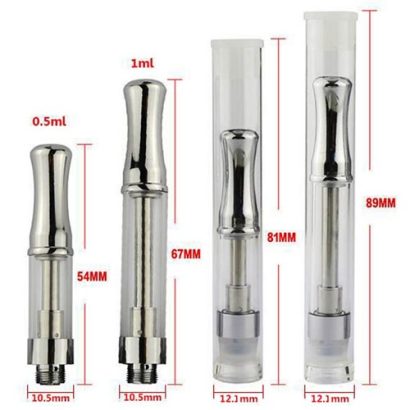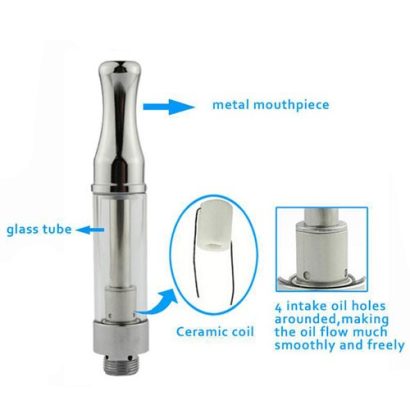 Original Ceramic Coils Vape Cartridges Pyrex Tube Metal Drip Chrome Black Gun Gold
Sales type: Wholesale      MOQ:100pcs
Transport: DHL free shipping   Ships out within 3 business days
Description
Product Feature:
1. Low resistance: 1.9 – 2.1ohms
2. Compatible with all ego and 510 thread batteries
3. Pack option: individual plastic tube and box
4. Offer Rubber filler and Bottom protector accessories
5. Best atomizer for thick oil, e juice.
6. Different capacity options: 0.5ml, 1.0ml
7. Ceramic coils & 4 intake holes around, making the oil flow much smoothly and freely.
8. Multi apertures optional:1.0mm,1.2mm,1.6mm.
Product Specification:
| | |
| --- | --- |
| Model | Ceramic coil vaporizer cartridge |
| Colors | Slivery/gold/gun black |
| Capacity | 0.5ml/1ml |
| Resistance |  1.9 – 2.1ohms |
| Coil | Ceramic coil |
| Hole size | 1.0mm 1.2mm 1.6mm |
| Used for | Different thick oil |
| Thread | 510/ego thread |
| Weight | 20g |
| OEM | Welcome |
| Packaging | Plastic tube |
Product Package:
1pc BUD tank in one Plastic tube package
Additional information
| | |
| --- | --- |
| Weight | 0.02 kg |
| Capacity | 0.3ml, 0.8ml, Mix types, 2.5 ml, 0.5 ml, 1.0 ml, 2.0 ml, 3.0 ml |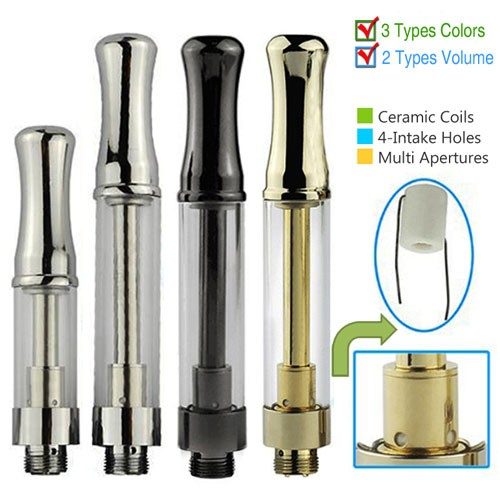 Original Ceramic Coils Vape Cartridges Pyrex Tube Metal Drip Chrome Black Gun Gold