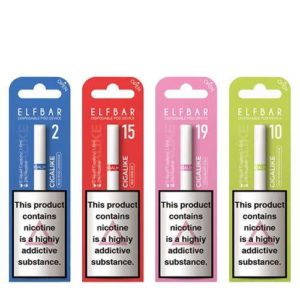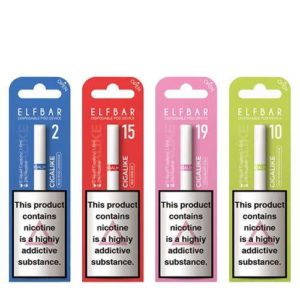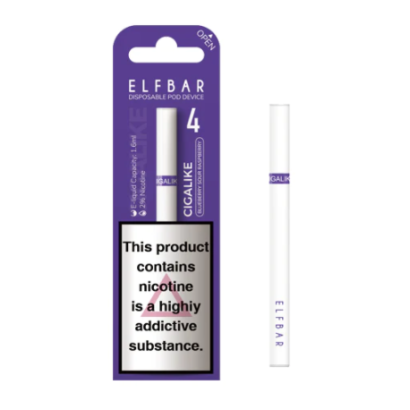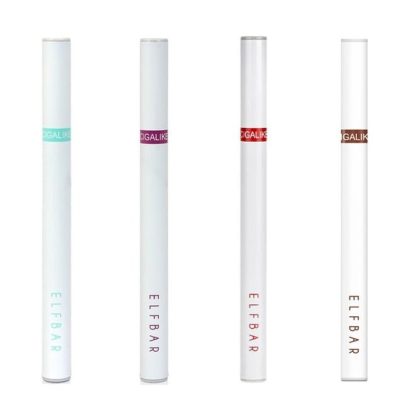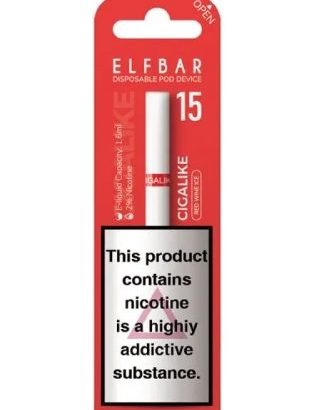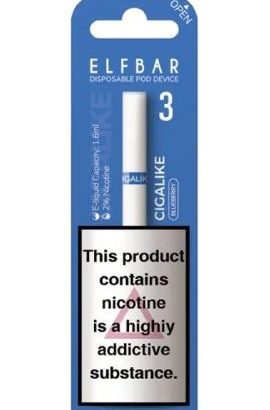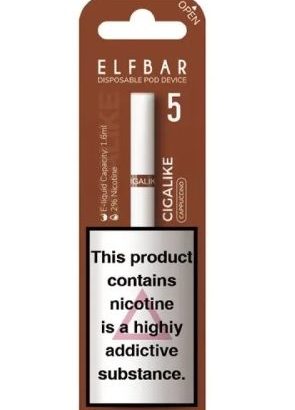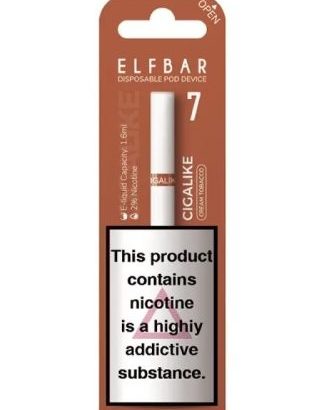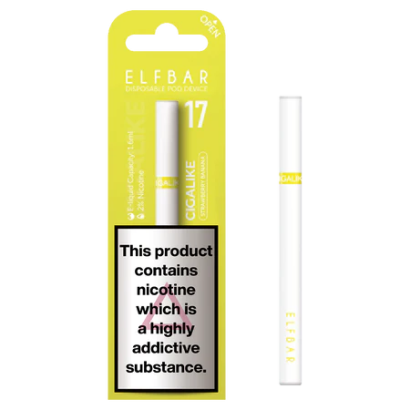 ELF Bar Cigalike Disposable Vape 20mg 400Puffs
The ELFBAR Cigalike is a tribute to the original e-cigs and is the perfect way to make the switch to vaping.
Description
Cigalike Disposable Vape Stick:
Easy to vape and easy to switch, these ELF Bar Cigalike Disposable Vape Pod will give any vaper a reliable and consistent vaping experience. Each Cigalike device is made from premium metallic stainless-steel shell that looks and feels sleek and stylish to hold as you use it. In addition, it's compact size and light weight makes the Cigalike an easy device to take with you to vape on the go.
Using the ELF Bar Cigalike Disposable Vape Pod is equally simple and convenient as soon as you remove it from its packaging and remove/discard the silica gel plugs at the top and bottom. Then you can start inhaling and begin your vaping experience with the LED Light at the device's bottom lighting up with each puff you take.
With 20mg nicotine strength inside 1.6ml of flavoured e-liquid, you and your taste buds will enjoy a pure and satisfying taste from the first puff to the last as it will last up to approximately 400 puffs. One Cigalike device is equivalent of between 20 to 40 cigarettes depending on how much you use, saving you plenty on cost. There's up to 20 amazing, mouth-watering flavours to discover.
Once depleted, just simply dispose of the ELF Bar Cigalike Disposable Vape Pod as there is no need to refill or recharge it.
Flavours:
ELF Bar Cigalike Specifications:
Size: 116.7 x 9.2mm
20mg (2%) Nicotine Salt E-liquid
E-liquid Capacity: 1.6ml
Puffs: Up to 400 Puffs
Equivilant of 20-40 Cigarettes
Draw Activation
LED Lighting
Stainless Steel Shell
Light Weight & Compact
Ready To Use
Box Comes With:
1 x ELF Bar Cigalike Disposable Vape Pod
WARNINGS:
CALIFORNIA PROPOSITION 65 – Warning: This product contains nicotine, a chemical known to the state of California to cause birth defects or other reproductive harm.
Notes: support custom logo or custom flavor service.
Additional information
| | |
| --- | --- |
| Weight | 0.02 kg |
| Nic level | 2% |